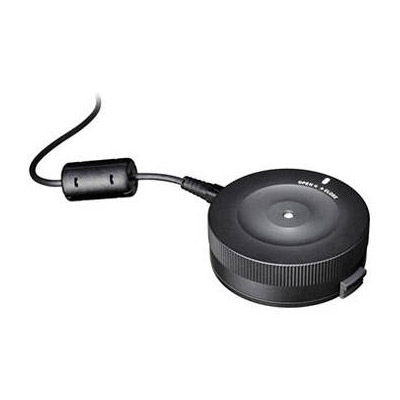 Rental ID:

R306111

• Webcode: 269391
Product Highlights
Sigma USB Dock for Canon Mount Lenses

Enables Lens Firmware Updates
Available in Calgary
---
Buy this for: $79.99 Learn More

USB Dock
For Canon Mount Lenses (Art, Contemporary & Sport Series only)
The Sigma USB dock works in conjunction with Sigma Optimization Pro software in order to connect a photographers lens to their personal computer to update firmware and other parameters such as focus, and for the Sports category: Autofocus speeds, focus limiters, and optical stabilization functionality. Updating the firmware can be done via the internet. Sigma Photo Pro is available for Mac and PC computers.
4 Categories of customization for fixed focal length.
16 Categories of customization for zoom lenses (4 options for focal length) x (4 options for shooting distance).
Product Specifications
Compatibility requirements
Windows
Core 2 Duo or faster processor
Windows 7 or Windows 8
1GB of RAM
1GB of available hard disk space
24bit or more graphics card
1024 x 768 or higher screen resolution
PC with USB 1.1 port
Mac OS
Mac OS X Ver.10.7 or 10.8 and Intel Core Processor
1GB of RAM
1GB of available hard disk space
24bit or more graphics card
1024 x 768 or higher screen resolution
PC with USB 1.1 port