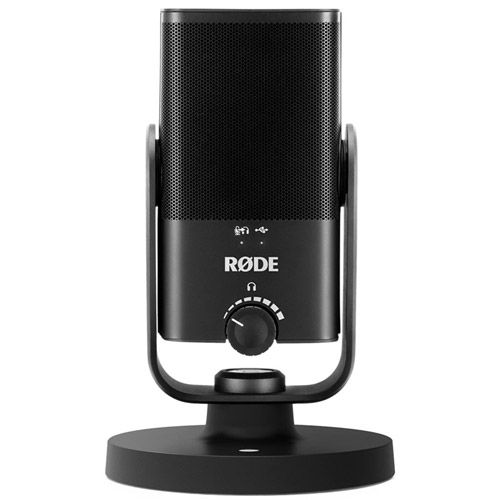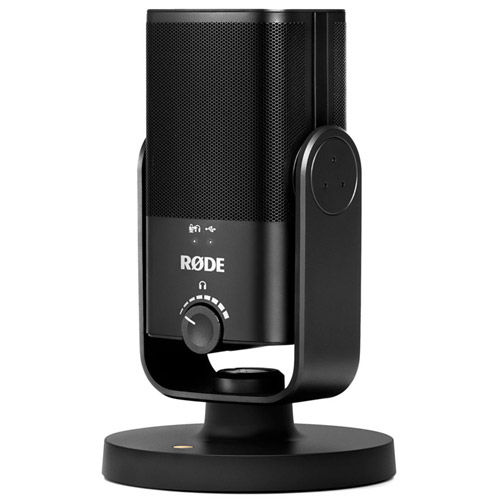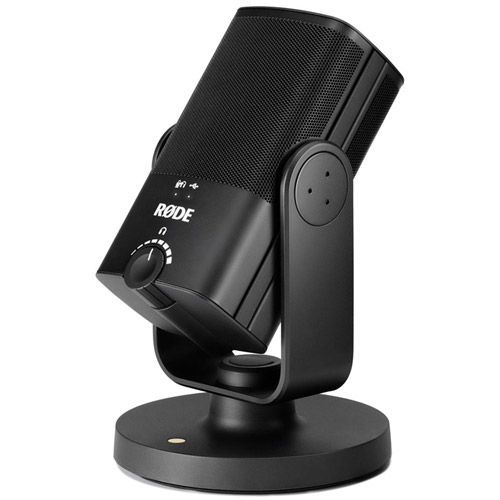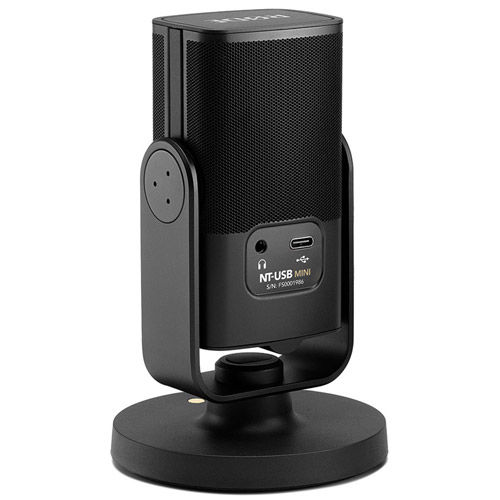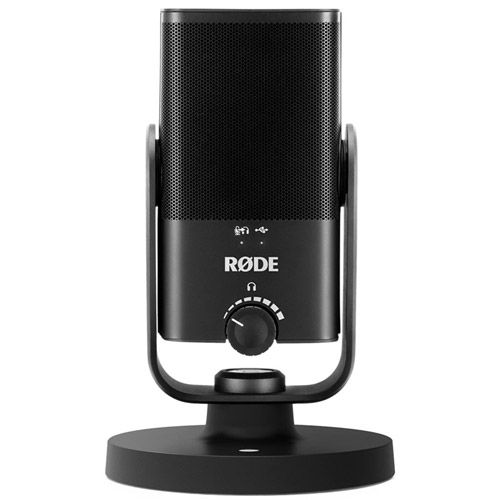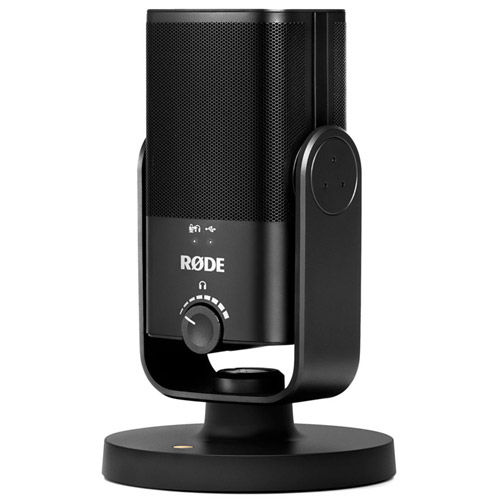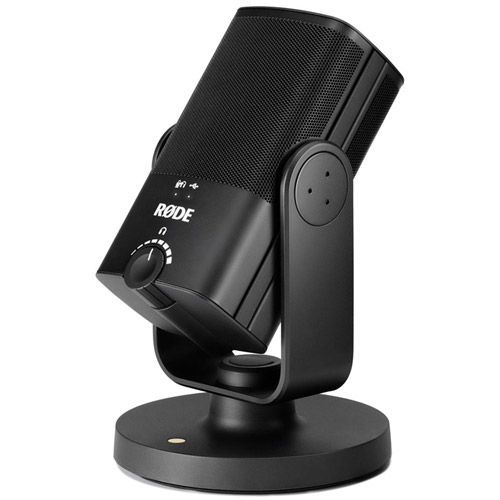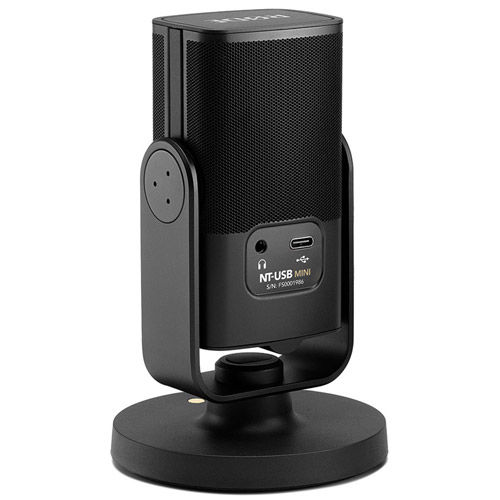 Rental ID:

R306509

• Webcode: 438827
Rental Details
Apple lightning cable not included.
Included in Rental
1

Rode Microphones NT-USB Condenser Microphone

1

Rode Microphones Swing Mount for NT-USB Mic

1

Rode Microphones Magnetic Stand for NT-USB Mic

1

Olympus Adapter USB F-5AC

1

Cables 3' USB 3.0 A Male to C Male Cable - TechCraft
Product Highlights
Studio

Microphone

Cardioid

Pickup Pattern

USB-C / 3.5mm

Connection

20 Hz - 20 kHz

Frequency Range

macOS 10.12 / Windows 10

Operating System

48 kHz

Sample Rate
Available in Toronto
---
Buy this for: $119.99 Learn More

NT-USB Mini USB Condenser Microphone
The NT-USB Mini brings the pristine sound quality of RØDE's world-class studio mics to a compact, easy-to-use desktop USB microphone. Designed to deliver crystal-clear, professional-sounding audio direct to a computer or tablet, it's the perfect microphone for gamers, podcasters, musicians, streamers, business professionals and content creators who want to be heard in full definition.
Key Features:
High-quality condenser capsule that delivers warmth and presence for a clear, professional sound.
Directional cardioid pickup pattern optimised to reduce room sound and other extraneous noise.
Smooth frequency response that sounds incredible in a wide variety of applications.
In-built pop filter for reducing plosives.
Unique detachable magnetic desk stand to mitigate knocks and bumps and is easy to remove.
The NT-USB Mini features a studio-grade headphone amplifier and a high-quality 3.5mm headphone output, complete with precision volume control, allowing you to easily monitor your audio. There is also a switchable zero-latency monitoring mode for eliminating distracting echo when tracking vocals or recording instruments. It is incredibly easy to set up and use, with simple controls, an in-built pop filter and a class-compliant USB output that works seamlessly with computers or tablets, no drivers or software needed. Just plug into your Mac, PC or tablet with the included USB cable and hit record.
Additional Features:
Integrated 360-degree swing mount for quick and easy positioning on a desktop, mic stand, or studio arm.
Studio-grade headphone amplifier with precision level control and switchable zero-latency monitoring for eliminating distracting echo.
Class-compliant USB output that works seamlessly with computers and tablets, simple to use – just plug in and hit record.
The NT-USB Mini features a unique detachable magnetic desk stand – not only does this provide a sturdy base on any desktop, it also makes it easy to remove and attach to a mic stand or studio arm. This and the unique 360-degree swing mount means you can position the mic wherever it needs to be to get the best recording possible.

The NT-USB Mini is the perfect addition to any desktop or home studio setup. At just 89mm wide and 141mm tall, it's very compact, taking up only a fraction of precious desktop real estate. It also looks fantastic – sleek and stylish, with clean lines and a modern aesthetic. Hard-wearing steel and reinforced nylon resin construction ensure the NT-USB Mini is ready to take on the rigours of recording anywhere and everywhere.
Product Specifications
NT-USB Mini Studio Quality USB Microphone

Acoustic & Electrical Specification

Acoustic Principle
Pressure gradient
Active Electronics
Electret condenser, A/D & USB interface
Polar Pattern
Cardioid
Frequency Range
20 Hz - 20 kHz
Input SPL @ 1% THD
121 dB (A-weighted, as per IEC651)
Sample Rates
48 kHz
Bus Powered
Yes
Bit Depth
24-bit
Analog Outputs
3.5mm headphone
Computer Connectivity
USB- simultaneous I/O
Mono Input, Stereo Output
Output Connection
USB-C
OS Requirements
macOS 10.12 / Windows 10

Mechanical Specification

Weight
585 g ( oz)
Dimensions
Height: 141.9
Width: 54.5
Diameter (base): 89.3