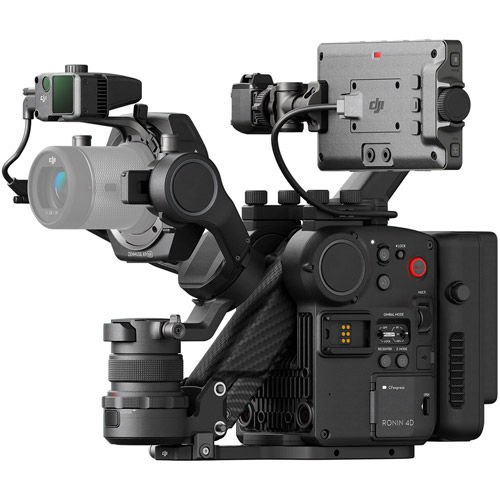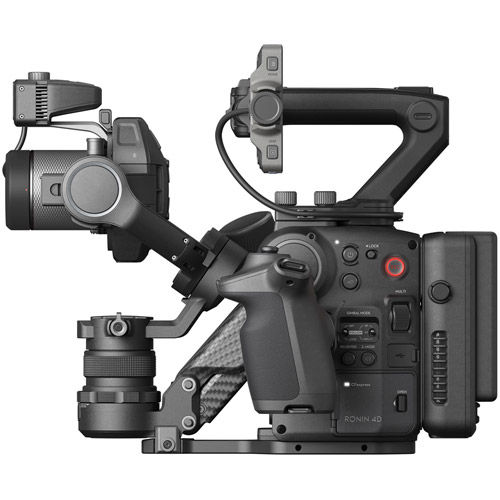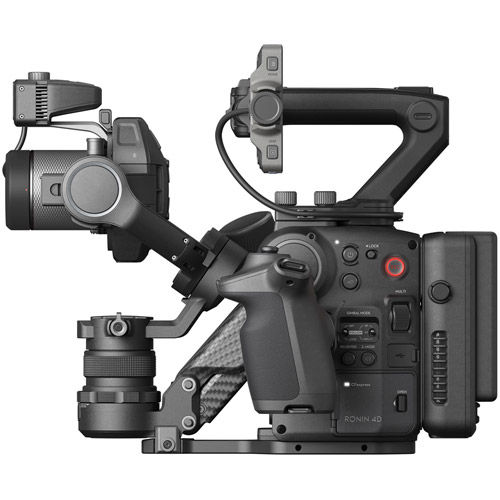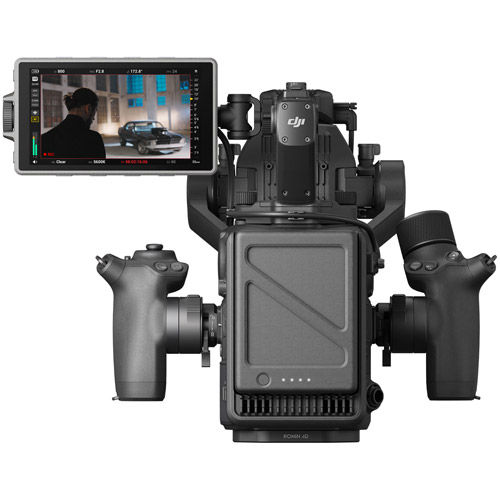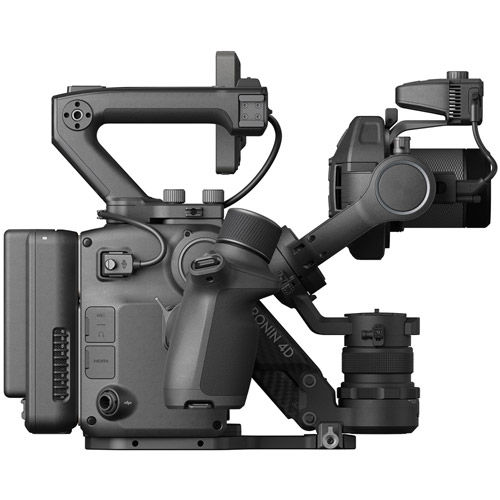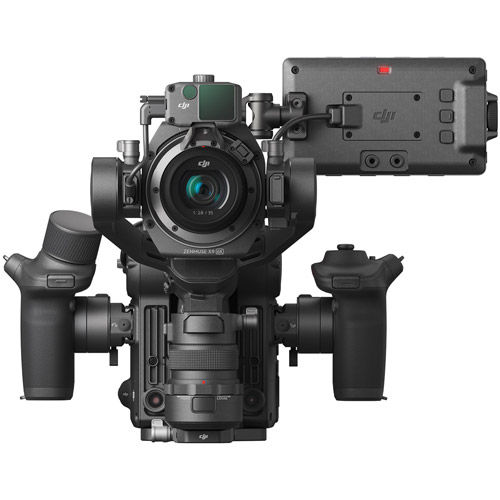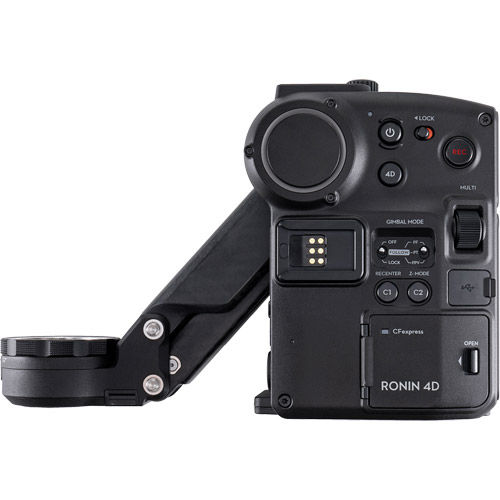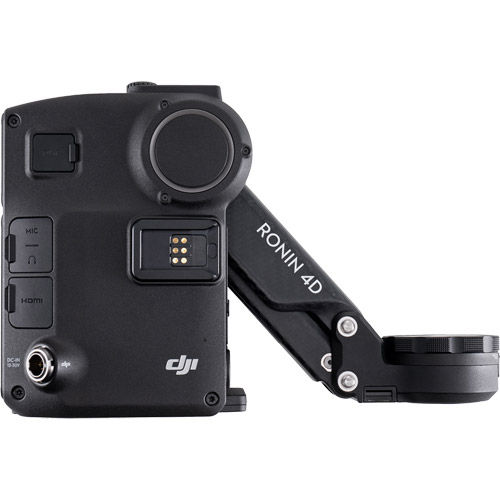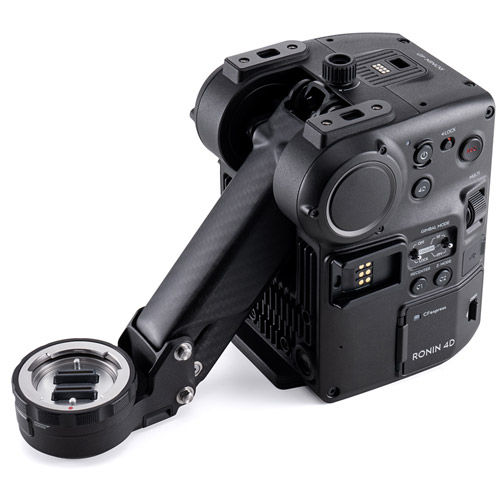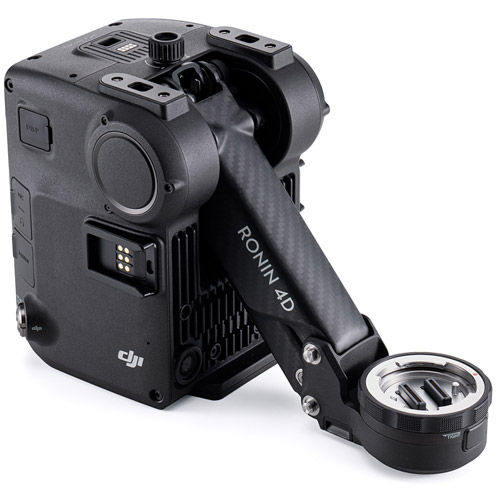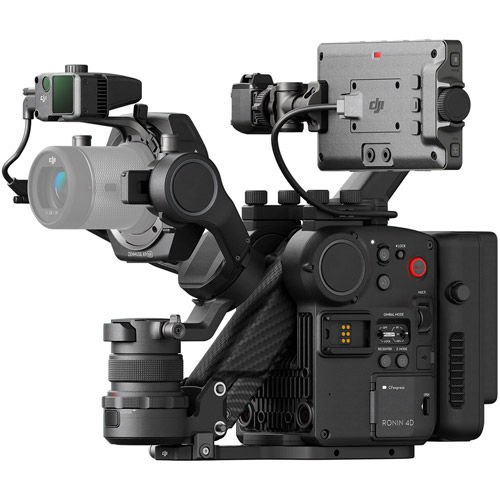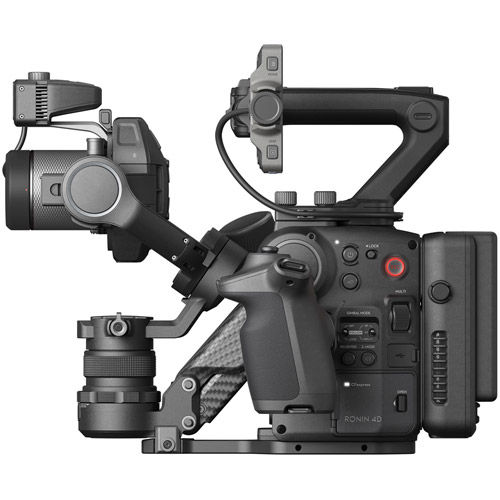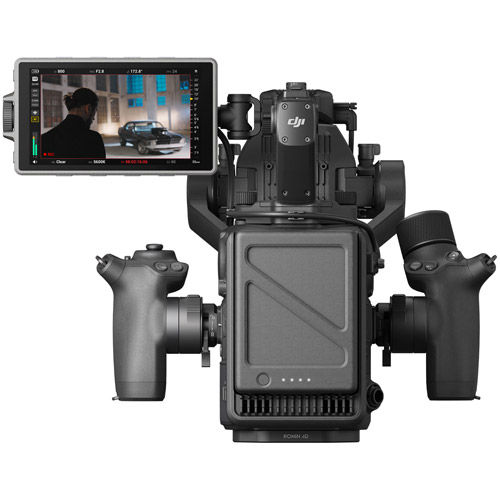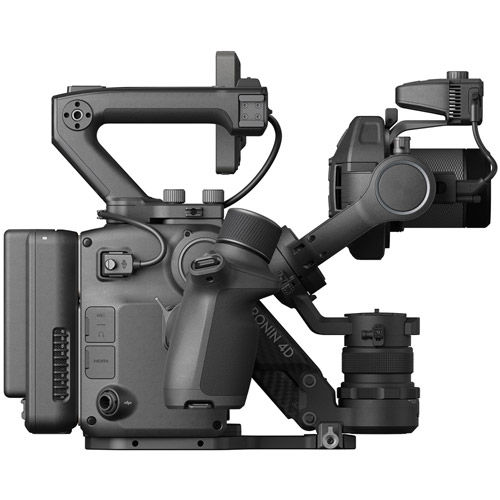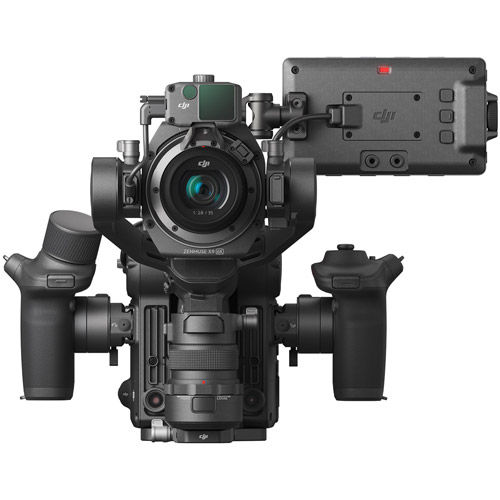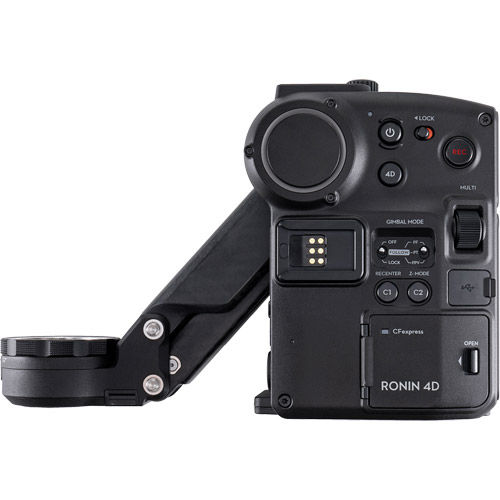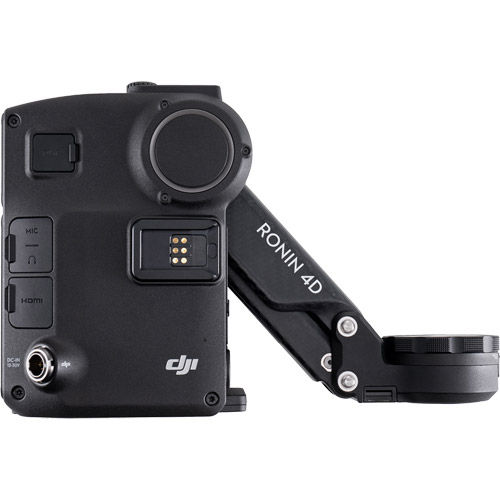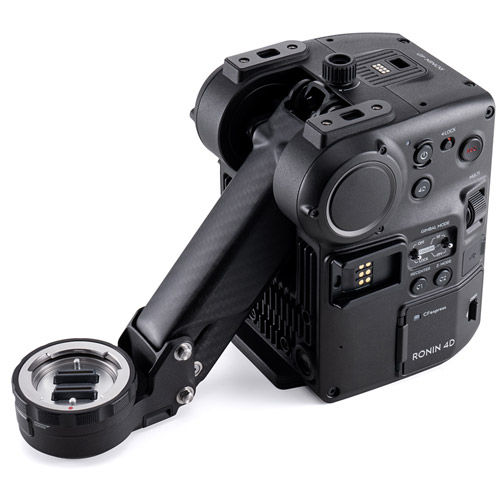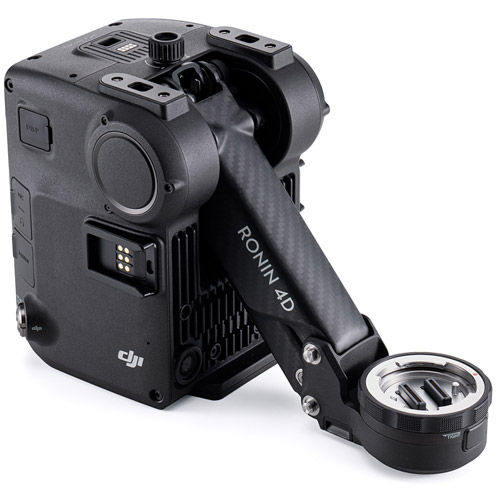 Webcode:

447384

• Mfr: CP.RN.00000176.01
Product Highlights
Full-Frame

6K Gimbal Camera

Internal Pro Res 422

Recording

4-Axis

Active Stabilization

LiDAR

Focusing

Wireless Transmission and Control System

Highly integrated, modular design

Accepts Optional DL-Mount Lenses & E-Mount, L-Mount Lens Adapters
Model: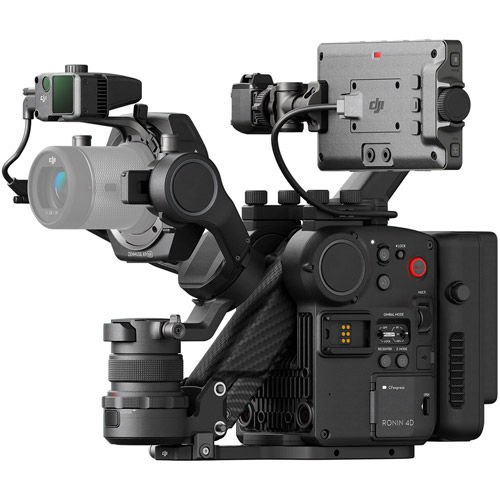 DJI Ronin 4D 4-Axis Cinema Camera 6K Combo Kit
DJI Ronin 4D 4-Axis Cinema Camera ...
Web Availability:
In Stock
Product is In Stock in our Warehouse or in one of our store locations. We will confirm stock is available and process your order. If the available stock is sold before your order is processed, you will receive an email from us.
In-store
Call for Availability in Calgary
Call for Availability in Toronto
Vistek Locations
Toronto In Stock
Ottawa Available for Order
Mississauga Available for Order
Calgary In Stock
Edmonton Available for Order
Please call and verify availability at the store as stock changes daily.
* Lens and lens adapters sold separately.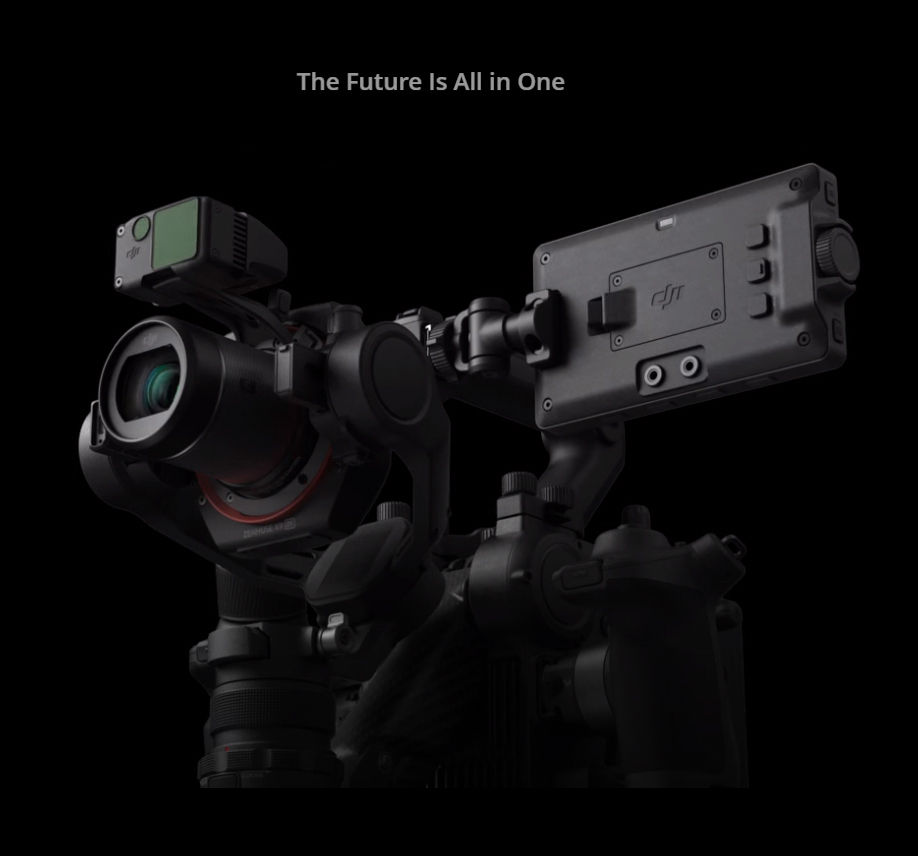 Would you like a product demo, or a one-on-one with our Commercial team?
We happen to think this camera is bonkers! It is a very exciting addition to the line-up of cool tools available to today's cinematographers. Set up a meeting with us so that we can go through many interesting advantages and capabilities of this camera.
Ronin 4D 4-Axis Cinema Camera
The Future is Rolling
Transmission & Control
With Ronin 4D, DJI's most advanced technologies have been integrated into one cutting-edge and comprehensive cinematography solution, which offers groundbreaking flexibility to solo cinematographers and unlimited possibilities for coordinated shooting. This powerful, next-generation cinema camera was designed and built to be the future of filmmaking.

Key Features:
Highly Integrated Modular Design
Full-Frame Gimbal Camera
6K/120fps Internal RAW Recording
4-Axis Active Stabilization
LiDAR Focusing
Wireless Transmission and Control System

KÖSPENDI / NOMAD | Harper's Bazaar
Integrated Design
The Future Is All-In-One
Integrated and Modular | Both Realized in One Camera
DJI Ronin 4D offers a completely unique design. Crafted with carbon fiber and aluminum magnesium, its solid body integrates the imaging, stabilization, and focusing systems, as well as wireless transmission and control. This avoids time-consuming setup and enables quicker shooting. Users can now enjoy compact convenience along with the expansive possibilities from modular accessories.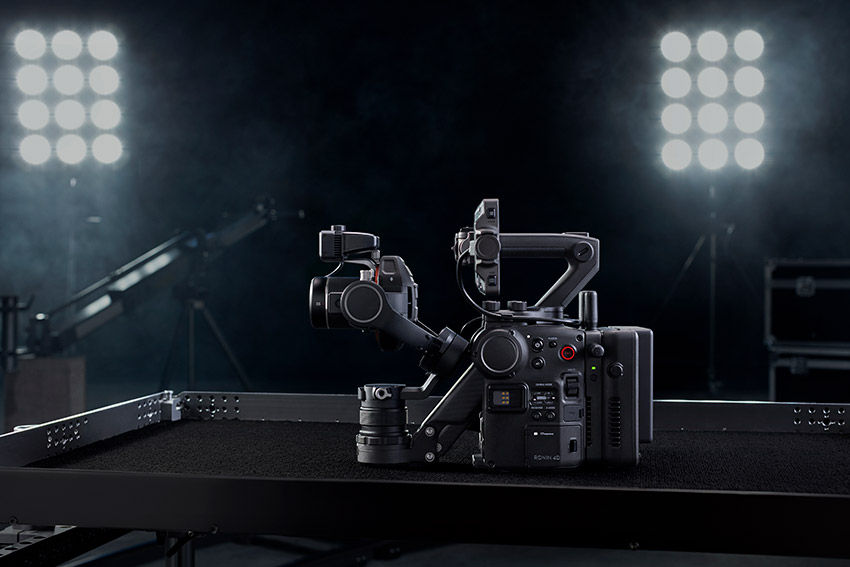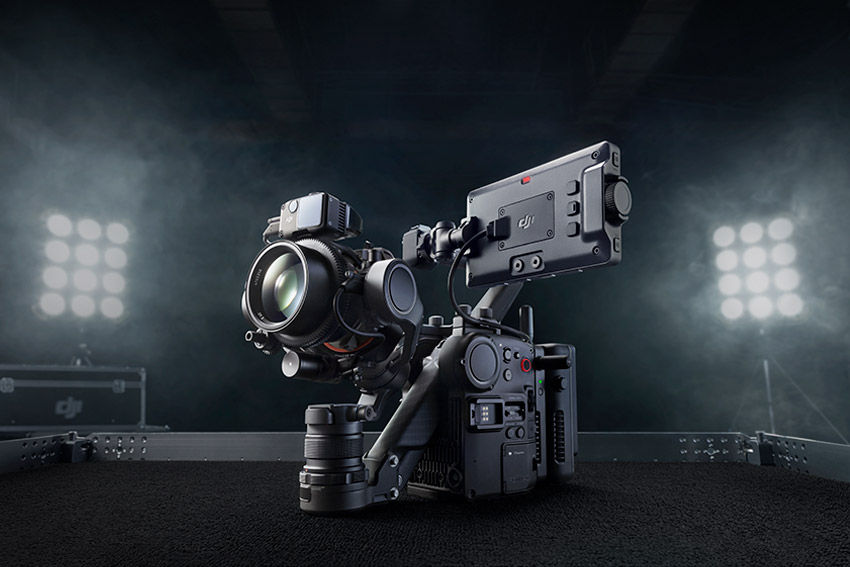 Cinematic Imaging System
Designed for Pros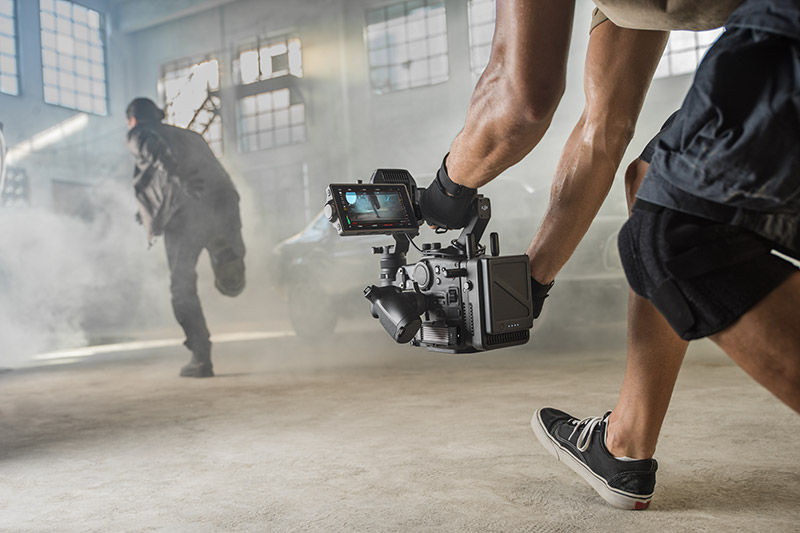 Processing Power
Ronin 4D is equipped with Zenmuse X9, DJI's flagship full-frame camera. It also features DJI's latest image processing system, CineCore 3.0. This system uses DJI's proprietary chip to provide advanced processor architecture, offering extremely high-performance computing power in a cinema camera today. CineCore 3.0 allows Ronin 4D to support internal recording of Apple ProRes RAW, ProRes 422 HQ, and H.264 video. It also supports up to 8K/75fps and 4K/120fps video recording, delivering multiple options for professional-level creation.
Full-Frame Sensor | Resolution
DCI 8K (8192×4320)/60fps video retains every little detail, from rich foliage to inspiring architecture, skin texture to strands of hair, all with flawless quality. For those who need to output in 4K, recording in 8K offers unprecedented creative options with more flexibility for cropping, re-composing, and stabilizing videos in post.
High ISO
Zenmuse X9 supports dual native ISO (X9-8K: X9-6K: 800/5000), which records images with exquisite detail and minimal noise, even when filming an evening cityscape or beach, or a scene lit by dim candlelight.
Colour Science
With the DJI Cinema Colour System (DCCS) and robust computing power provided by CineCore 3.0, Zenmuse X9 is able to give images a cinematic look by retaining authentic and accurate colours. It also supports the industry-standard ACES workflow for effortless compatibility with the colour tones of other cinema cameras.
Wireless Control
Whether you're using manual or autofocus lenses, dedicated modules mounted to X9 can achieve wireless lens control and even autofocusing.
DL Lenses
X9's standard DL mount supports three compact full-frame prime lenses. The housings are made of lightweight, monocoque carbon fiber, so each lens weighs just about 180g. More DJI lenses will be available in the future.
Built-In 9-Stop ND Filters
X9 has 9-stop built-in high-quality ND filters (ND 2 to ND 512, or ND 0.3 to ND 2.7) that can be quickly and easily switched thanks to an internal motorized system. These filters were also designed to match and compliment the colour science of Ronin 4D.
Dynamic Range
With 14+ stops of dynamic range, Zenmuse X9 delivers natural transitions of highlights and shadows in complex lighting conditions such as backlit scenes and direct sunlight. These traditionally difficult scenes can now be captured easily and with confidence.
Interchangeable Mounts
X9 supports interchangeable lens mounts, including DJI's proprietary DL mount as well as third-party mounts like Leica M. Ultra-wide, f/0.95 large-aperture, electronic zoom, macro, and anamorphic lenses that are compatible with traditional cinema cameras also work on X9, providing flexible lens options. (DL Mount | M Mount | E Mount)

4-Axis Stabilization
DJI Ronin 4D adds a Z-axis to the traditional 3-axis gimbal, which effectively decreases vertical camera shake and offers stabilization performance on par with a dolly. The four axes work together with a downward ToF sensor, forward and downward dual-visual sensors, a built-in IMU and barometer, and an advanced new algorithm to bring the overall stabilization to a whole new level. When this compact body combines with its powerful stabilization capabilities, complex camera movements that used to be very costly to achieve are now easily attainable.
Integrated Gimbal Camera
Ronin 4D integrates the imaging and stabilization systems while keeping only the sensor and necessary optical components in the gimbal camera. The tilt axis of the gimbal uses dual symmetric motors, whereas both the pan axis and the roll axis are designed with an additional stiffness buffer.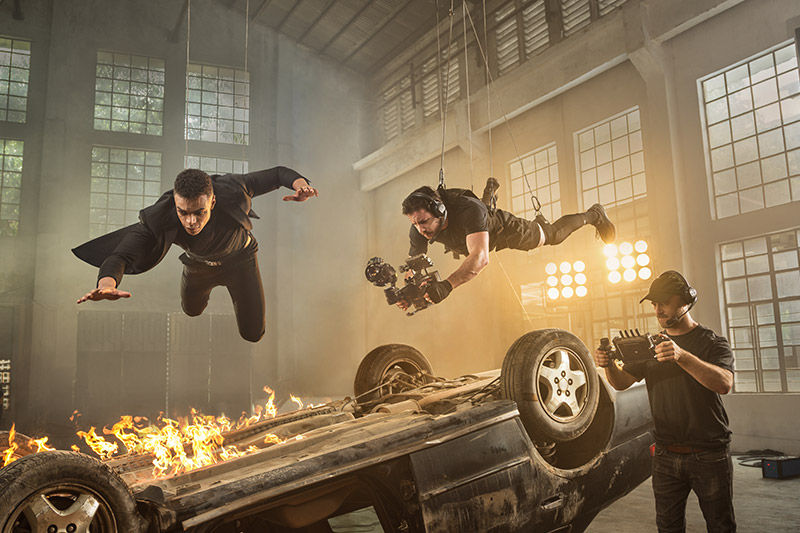 The compact and portable gimbal system allows shooting to begin without the need for tedious manual balancing. This also delivers stable footage, even with lenses that have a shifting center of gravity during use. With a highly integrated body and robust motor force, Ronin 4D offers the best stabilizing and tracking performance of the entire Ronin Series so far at an incredibly light weight. Additionally, it can switch to Sport mode with the press of a button, allowing the gimbal to react quickly to the cinematographer's movements. It also supports wireless gimbal control and versatile mounting configurations for varied shooting scenarios.
ActiveTrack Pro
DJI's proprietary computer vision, deep learning technology, and the robust computing power of CineCore 3.0 combine in ActiveTrack Pro, which enables cinema-standard tracking shots, even in just one take. This technology also allows subjects to be tracked from longer distances and features composition adjustment with continuous autofocusing to keep subjects in focus during tracking shots.
Versatile Beyond Imagination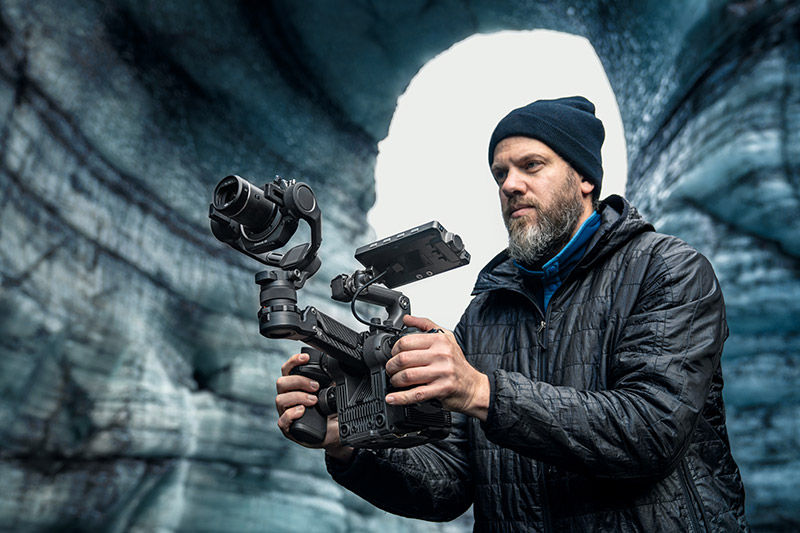 Video Transmission Performance
Ronin 4D uses the all-new DJI O3 Pro Video Transmission technology, which offers a 20,000-foot transmission range that would be unimaginable on traditional solutions. In addition to 2.4GHz and 5.8GHz, it supports the DFS frequency band and an AES 256-bit encryption algorithm that can output a 1080p/60fps FHD feed to multiple remote monitors simultaneously with significantly enhanced security, stability, and anti-interference capability.

DJI's proprietary chip powers the imaging system, video transmitter, video receiver, and remote monitor of Ronin 4D. Together, these components form a streamlined wireless transmission system, with every link explicitly optimized to provide end-to-end ultra-low transmission latency.

Integrated Design
The 4D Video Transmitter can be directly mounted onto Ronin 4D and powered by the battery of the main body. With a built-in wireless video receiver, the High-Bright Remote Monitor has a 7-inch, 1,500-nit high-bright, wide colour gamut touchscreen display that can output both HDMI and SDI signals through the expansion module. Its compact and lightweight body provides optimum portability and efficient setup so users can start shooting immediately.
Mirror Control Mode
Mirror Control Mode gives the High-Bright Remote Monitor an identical control interface as the main monitor, including all advanced features such as source material playback, video specification and gimbal settings, which can now be remotely adjusted even when Ronin 4D is mounted to expansion platforms such as a jib, cable cam, or vehicle mount.
Independent Recording and Playback
The High-Bright Remote Monitor has a built-in microSD card slot that supports independent recording of video at up to 1080p/60fps. When several remote monitors are used in conjunction, each monitor can play back material separately without interfering with other monitors.

Coordinated Shooting
The High-Bright Remote Monitor supports one transmitter with multiple receivers for video and audio feeds. Two transmission modes are available. The first is Broadcast Mode, which sets no limit on the number of receivers and is suitable for monitoring with large crews. The second is Control mode, which supports the coordinated operation of two receivers.

The High-Bright Remote Monitor can connect to the Hand Grips of Ronin 4D, DJI Master Wheels, DJI Force Pro, or the new DJI Three-Channel Follow Focus. This enables remote control of focus and gimbal movements with high precision, starting and stopping of recording, and camera setting adjustments to meet the highest standards of coordinated shooting on sets. In addition, the built-in gyro sensor turns the monitor into a remote motion controller for the gimbal of Ronin 4D.
Unparalleled Accuracy


LiDAR Focusing System

LiDAR Waveform
DJI Ronin 4D makes manual focusing easier than ever. The visualized focus assistance technology displays the ranging points on the main and remote monitors in a simplified top-down view. This provides an innovative and intuitive LiDAR Waveform to locate focus points quickly and allow focus adjustments with extreme precision. Even operators with little or no experience can become adept at manual focusing quickly.
LiDAR Range Measurement
The LiDAR Range Finder can cast up to 43,200 ranging points within a 10-meter detection range. Compared with phase detection autofocus (PDAF), Ronin 4D's LiDAR Focusing System can focus faster, without compromising the image quality or relying on the surface texture of the subject. This is especially useful in low-light environments and results in exceptional focusing capabilities compared to other cinema cameras.
Autofocus
With the new LiDAR Focusing System, Ronin 4D is able to maintain focus even when there is severe motion blur caused by subjects moving quickly. With the focus motor mounted, autofocus is available even on manual lenses. Continuous autofocusing on subjects can be enabled together with ActiveTrack Pro, making it especially convenient for solo operators.
Automated Manual Focus
Automated Manual Focus (AMF) mode gives you the accuracy and flexibility of manual focus with the convenience of autofocus. The focus wheel will rotate in sync as the focus point changes, but cinematographers can take manual control at any point. The focus wheel on the right hand grip even features dynamic damping with electromagnetic technology. This gives cinematographers a physical sense of focus changes, providing a more intuitive and modern focusing experience that is unrivaled in the industry today.
It's All in the Details
Outperforms in Every Way
Monitoring
High-Bright Main Monitor: The 5.5-inch 1000-nit adjustable screen can be mounted to various points on the main body.
Exposure Assistance: Exposure waveform, false colour, and zebra.
Focus Assistance: LiDAR waveform, peaking (aperture and colour peaking), and focus magnification (2x and 4x).
Tools Overlay: Customizable frame guides, safe zone, and center marker.
Colour Preview: Supports customizable LUT input.
Multi-link independent monitoring: Video recording, main monitor, main body HDMI, and remote monitor feeds can load independent LUTs.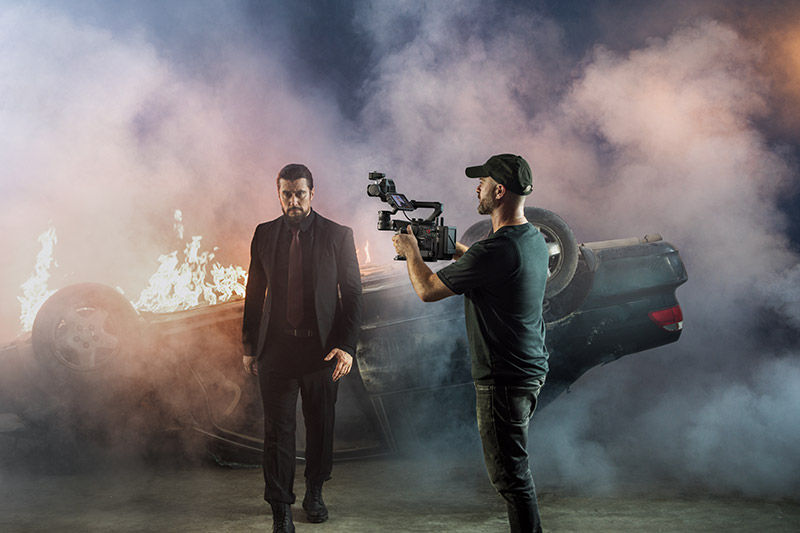 Sound Recording
Ronin 4D is equipped with built-in microphones that support dual-channel 24-bit audio recording. It also provides 3.5mm jacks and XLR microphone ports for more audio input solutions.
Storage
Ronin 4D has a built-in CFexpress Type-B slot along with a USB 3.1 Type-C expansion port for recording directly to an external media disk. It also offers internal recording of the highest-specification videos with DJI PROSSD 1TB, which can be directly connected to a computer via USB-C cable to access media without a traditional SSD reader. These storage choices provide solutions for high cost-effectiveness and to those who want an unrivaled combination of performance and stability.
Battery Life
Just like Ronin 2 and Inspire 2, DJI Ronin 4D uses TB50 Intelligent Batteries, which offer up to 2.5 hours of shooting time and can be fully charged in just 1.5 hours. Auto-heating is also supported to enable reliable functionality in severely cold conditions.
Main Body Ports
Main Monitor Port: Connect to the main monitor via a designated cable
3.5mm Stereo Jack: Monitor audio in real time
Microphone Jack: For 3.5mm microphone or line input
HDMI Type-A Output Port: Supports output of 1080p/60fps
Power Input Port: Supports 12 V to 30 V power input
Timecode Port: For timecode input and output
SDI Port: Supports 3D-SDI signal output
XLR Port: For microphone and line input, supports 48 V phantom power
Remote Monitor Ports
3.5mm Stereo Jack: Monitor audio in real time
microSD Card Slot: For internal recording of video feed
HDMI Type-A Input Port: Supports input of 1080p/60fps
Type-C Port: For UVC live streaming and firmware updates
Power Input Port: 6.8 V to 17.6 V power input (including CAN input and output, and connection with DJI Master Wheels and DJI Force Pro)
HDMI Type-A Output Port: Supports output of 1080p/60fps
SDI Port: 3D-SDI signal output

What's included with this purchase:
---
Zenmuse X9-6K Gimbal Camera

Main Body

LiDAR Range Finder

DL Mount

Left Hand Grip

Right Hand Grip

Top Handle

High-Bright Main Monitor

TB50 Battery Mount

Power Adapter

TB50 Charging Adapter

8x AC Power Cables

USB-A to USB-C Cable
---
Base Plate

Hand Grip Extended Control Sticks

3mm Ball-End Hex Key

3x 10mm 1/4"-20 Screw

DL Mount Body Cap

Flat Head Screwdriver

X9 Gimbal Base Cap

DX Mount Body Cap

DX Mount Lens Cap

Ronin 4D Gimbal Base Cap

TB50 Intelligent Battery

LiDAR Range Finder/Focus Motor Cable

Ronin 4D Carrying Case
Product Specifications
Ronin 4D 6K

General

Main Body Dimensions (length×width×height)

235×115×160 mm

Overall Dimensions (length×width×height)

309×290×277 mm*

Gimbal Weight

Approx. 1.04 kg

Main Body Weight

Approx. 1.45 kg

Overall Weight

Approx. 4.67 kg (after installing all modules in the combo, excluding lens and storage card)

Max Operating Time

Approx. 150 minutes*

Intelligent Features

ActiveTrack Pro, Autofocus (supports human face/body recognition and framing of any subject)

Storage Temperature

-20° to 60° C (-4° to 140° F)

Operating Temperature

-10° to 40° C (14° to 104° F)

Camera

Sensor Size

35mm full-frame CMOS image sensor

Base Lens Mount

DX Mount, and support for other mount units

Supported Lens Mounts

DL Mount (standard), M Mount, and E Mount

DL Lens

DJI DL 24mm F2.8 LS ASPH
DJI DL 35mm F2.8 LS ASPH
DJI DL 50mm F2.8 LS ASPH

Dynamic Range

14+ stops

White Balance

Manual 2,000-11,000 Kelvin and tint adjustment, supports AWB

Gamma

D-Log, Rec.709, HLG

EI Range

X9-8K: EI 200-12800, Dual Native ISO 800/4000
X9-6K: EI 200-12800, Dual Native ISO 800/5000

Shutter Speed

Electronic Rolling Shutter 1/24s-1/8000s

ND

Built-in 9-stop ND filters:
Clear, 2 (0.3), 4 (0.6), 8 (0.9), 16 (1.2), 32 (1.5),64 (1.8), 128 (2.1), 256 (2.4), 512 (2.7)

Focus Control*

Autofocus, Manual Focus, Automated Manual Focus

X9-6K Max Bit Rate

6008×3168, 48fps
RAW 3.4Gbps

X9-8K Max Bit Rate

8192×4320, 60fps
RAW 3.95Gbps

Supported File System

exFAT

Recording Format

Apple ProRes RAW HQ/Apple ProRes RAW
Apple ProRes 422 HQ/Apple ProRes 422*
H.264 (4:2:0 10-bit)
View detailed list

Storage Media

DJI PROSSD 1TB, CFexpress 2.0 Type B, USB-C SSD

DJI PROSSD 1TB Recording Format

No restriction on recording format

CFexpress 2.0 Type B Recording Format*

ProRes 422 HQ:
6K: 23.976/24/25/29.97/30fps
C4K: 23.976/24/25/29.97/30/48/50/59.94/60/72/96/100/120fps
2K: 23.976/24/25/29.97/30/48/50/59.94/60/72/96/100/120fps

H.264:
C4K: 23.976/24/25/29.97/30/48/50/59.94/60/72/96/100/120fps
2K: 23.976/24/25/29.97/30/48/50/59.94/60/72/96/100/120fps

USB-C SSD Recording Format*

ProRes 422 HQ:
C4K: 23.976/24/25/29.97/30/48/50/59.94/60fps
2K: 23.976/24/25/29.97/30/48/50/59.94/60fps

H.264:
C4K: 23.976/24/25/29.97/30/48/50/59.94/60fps
2K: 23.976/24/25/29.97/30/48/50/59.94/60fps

Built-in Mic

Built-in 2-ch stereo

Audio Format

LPCM 2-ch, 24-bit 48kHz

Gimbal

Mechanical Range

Pan: ±330°

Tilt: -75° to 175°

Roll: -90° to 230°

Z-Axis Range: approx 130mm*

Controllable Range

Pan: ±285°

Tilt: -55° to +155°

Roll: ±35°

Max Control Speed (°/s)

DJI Master Wheels or DJI Force Pro:
Tilt: 360°/s
Roll: 360°/s
Pan: 360°/s
Ronin 4D Hand Grip:
Tilt: 120°/s
Roll: 120°/s
Pan: 120°/s

Maximum Z-axis Payload

2000 g (including 1040 g gimbal)

Angular Vibration Range

±0.01°

LiDAR Range Finder

Weight

88 g

Dimensions (length×width×height)

71×47×34 mm

Operating Temperature

-10° to 40° C (14° to 104° F)

LiDAR Range Measurement Precision

0.3-1m (±1%)
1-10m (±1.5%)

FOV*

30cm to 3m @>18% reflectivity 60° (horizontal) × 45° (vertical)
30cm to 10m @>18% reflectivity 60° (horizontal) × 7° (vertical)

Safety Rating

Class 1 (IEC 60825-1:2014) (safe for human eyes)

Operating Environment

Use in environments with diffuse reflective surfaces (>10%, such as walls, trees, people, etc.)
DO NOT use in environments with dense fog or aim it at or through glass surfaces.

Laser Wavelength

940 nm

Single Pulse Width

Two kinds of pulses emit in circulation: 5ns and 33.4ns.

Max Laser Power

6 W

Main Monitor

Screen Size

5.5 inches (diagonal)

Resolution

1920×1080

Refresh Rate

60Hz

Max Brightness

1000 cd/m²

Screen

Rotational LCD touchscreen

Battery

Battery Type

TB50 Intelligent Battery

Capacity

4280 mAh

Energy

97.58 Wh

Voltage

22.8 V

Max Charging Voltage

26.1 V

Max Charging Power

180 W

Charging Temperature Range

5° to 40° C (41° to 104° F)

Charging Time

Approx. 1.5 hours (with standard 86W power adapter)

DJI O3 Pro Video Transmission

Max Transmission Distance

20,000 ft (approx. 6km, FCC-compliant)*

Max Transmission Resolution and Frame Rate

1920×1080 @60fps

Minimum End-to-End Latency

100 ms or 68 ms*

Wireless Frequency

Non DFS frequency band:
2.400-2.483 GHz
5.150-5.250 GHz
5.725-5.850 GHz:
DFS Frequency Band*:
5.250-5.350 GHz
5.470-5.600 GHz
5.650-5.725 GHz

Transmitter Power (EIRP)

2.400-2.4835 GHz:
≤33 dBm (FCC); ≤20 dBm (SRRC/CE/MIC)
5.150-5.250 GHz
<23 dBm (FCC/SRRC/CE/MIC)
5.250-5.350 GHz:
<30 dBm (FCC); <23 dBm (SRRC/CE/MIC)
5.470-5.600 GHz, 5.650-5.725 GHz:
<30 dBm (FCC);<23 dBm (CE/MIC)
5.725-5.850 GHz:
<33 dBm (FCC); <14 dBm (CE); <23 dBm (SRRC)

Max Bandwidth

40 MHz

Max Bitrate

50 Mbps

Interface

Main Body

3.5mm TRS Stereo Input Jack × 1 (supports mic, plug-in power mic, and line inputs)

3.5mm Stereo Output Jack × 1

USB3.1 Type-C Data Port × 1

6-pin 1B DC-IN (DC 12-30 V) × 1

Battery Mount Power Port (female) × 1

4D Expansion Plate Data Port (female) × 1

High-Bright Main Monitor Port × 1

Hand Grips Port × 2

Top Handle Port × 1

HDMI Type-A Video Output Port × 1*

X9 Gimbal

LiDAR Range Finder/ Focus Motor Port × 2

TB50 Battery Mount

Battery Mount Power Port (male) × 1

TB50 Battery Port × 1

4D Video Transmitter

Dimensions

89×21×137 mm

4D Video Transmitter Port

4D Expansion Plate Data Port (male) × 1

SMA Antenna Connector × 4

USB 3.1 Type-C Data Port × 1

Battery Mount Power Port (female) × 1

Battery Mount Power Port (male) × 1

Remote Monitor

Dimensions

216×58×166 mm (includes monitor cage)

Screen Size

7 inches (diagonal)

Max Brightness

1500 cd/m²

Screen Resolution

1920×1200

Refresh Rate

60Hz

Max Battery Life

Approx. 2 hours*

Operating Temperature

0° to 40° C (32° to 104° F)

Storage Temperature

-20° C to 60° C (-4° to 140° F)

Power System

DJI WB37 Battery/NP-F series Battery (requires NP-F battery adapter)

Remote Monitor Port

3.5mm Stereo Jack × 1

microSD Card Slot × 1*

HDMI Type-A Video Input Port × 1*

Remote Monitor Expansion Plate High-Speed Port (female) × 1

Remote Monitor Accessory Expansion Port × 1

USB 3.1 Type-C Data Port × 1

Remote Monitor Expansion Port

Remote Monitor Expansion High-Speed Port (male) × 1

HDMI 1.4 Type-A Video Output Port × 1

6-pin 1B DC-IN (DC 6.8-17.6 V) × 1

3G-SDI (Level A) BNC Video Output Port × 1
DJI Ronin 4D 4-Axis Cinema Camera 6K Combo Kit
Looking for a personal touch? Not sure if you are choosing the right product? Our staff is here to help.
We want to make sure you get the right product for your needs.
Our staff will help you understand the options available so you can be confident in your purchase.
As the country's leading Professional Imaging retailer, Vistek is in the perfect position to ensure you make the right choice.
Contact us today for a personal touch.